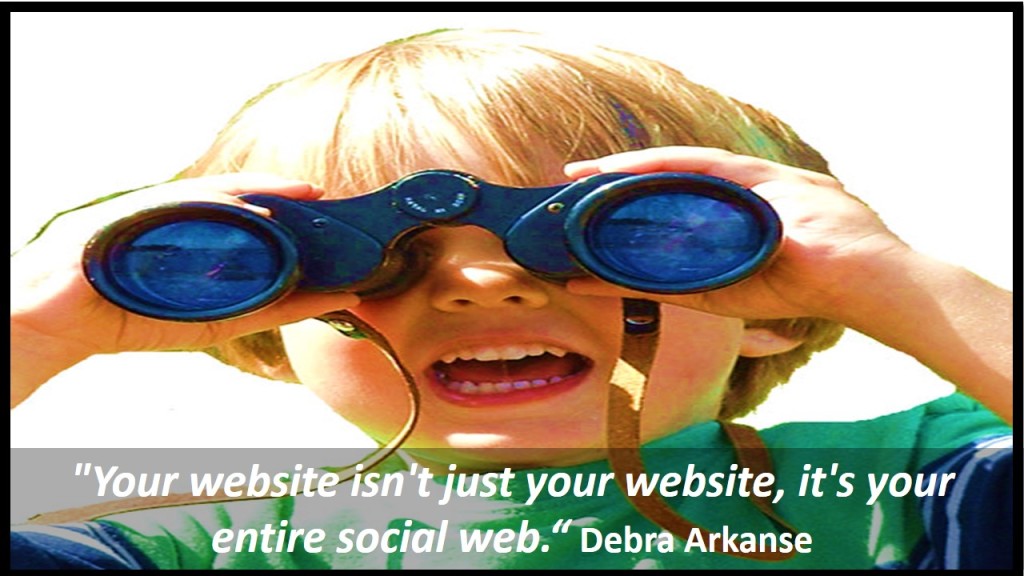 Mining your infinite online follower audience is a low-cost way to propel your small-business brand into the global digital world. Establishing your brand with social media allows you to cultivate relationships as well as strengthen existing ones. Your social media efforts can lead to brand recognition, credibility, brand advocates, increased web traffic, search rankings and word-of-mouth marketing. Social Media's B2B Value: Building Relationships.
With 73 percent of U.S. internet users turning to social networking sites and 53 percent of American adults carrying a smart phone, businesses that don't employ social network marketing may find themselves losing out to the competition.
According to a survey by VerticalResponse:
More than two-thirds of small business owners are spending more time on social media than a year ago
43 percent of respondents said they spend six or more hours per week on social media activities for their businesses.
They are posting to Facebook, Twitter, LinkedIn, Instagram, YouTube, Pinterest and Google Plus and blogs.
You probably invested a great deal of time, effort and thought in building your website, writing content and developing your social channels with the purpose to showcase your products and services. You want to solve your audience's needs and greatest pain points but if no one follows your brand, or can't easily find you where THEY want to, then you will only be talking to yourself.
Social media is conversational and value added – allow it to flow as a two way conversation with visible methods of connecting with you and your brand.
Everybody's talking at me
I don't hear a word they're sayin'
Only the echoes of my mind

People stopping staring
I can't see their faces
Only the shadows of their eyes
Social Media Visibility: How accessible are you?
Do you make it easy for your community to connect and engage with you?
Is your page easy to navigate?
Can people find your contact page?
Are your social share buttons easily found?
Do you visibly display all your other social channels?
Many of the projects I work on for my clients revolve around the numerous aspects associated with social media marketing and management. I was recently asked to review an extensive list of blog posts for data mining, pull out tweetable content and create a spreadsheet with some other detailed information.
One of the things I discovered was that many of the sites did NOT list their Twitter handle, anywhere, unless I Googled their company or personal name to find it. It was a necessary component for this project.
This was a little disheartening, even more time consuming. If you have an online presence, you should be straightforwardly displaying your social channels for your audience. They want to engage with you. They want to share your content and give credit but if they have to dig and search, you may be the one missing out on some free advertising and mentions with trackback links to your site.  It is all part of the synergistic marriage and magic of social media.
Don't make it a laborious chore to find and connect with you. Social media and your channels represent your largest piece of marketing real estate to build relationships. Invest your time or that of a virtual assistant to perform a social media review of your sites. It will prove to be an asset in creating a cohesive customer experience.
In a Market Probe International survey about small to medium sized businesses by Twitter they found:
74 percent of people who follow small and medium-sized businesses (SMBs) follow to get updates on future products
47 percent of people who follow brands are more likely to visit the company's website
70 percent of SMB followers retweet because they like the SMB's content
There is a 30 percent lift in recommendations of an SMB after following or interacting with them on Twitter
Maximize your platforms with your branding, cross promote, make connecting with you a simple single click of a button. Social is a 24/7/365 endeavor and while you may be offline, your global customers and network are busy searching, reading, sharing and engaging.
"We don't have a choice on whether we do social media, the question is how well we do it?" Erik Qualman
Streamline the process with your consumers, making participation, connecting and networking a no brainer. Know and understand your followers, what they want, who they are and where they "reside."

"Over time social media has spawned into a global institution, allowing whole communities, businesses and individuals to engage with each other.  Simply put social media is the superlative form of interaction available today." Susan Dolan