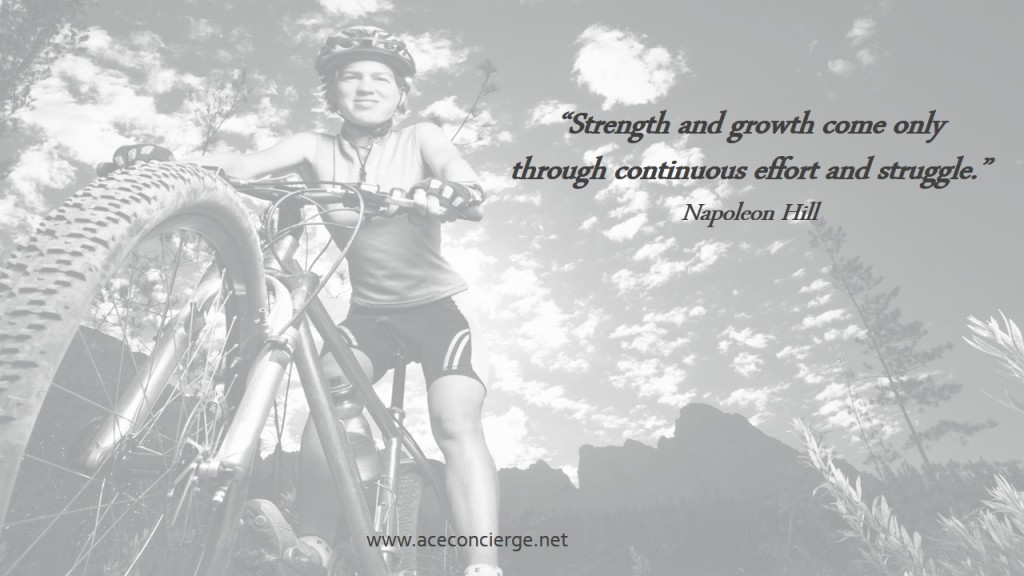 You know the intrinsic value and sheer magnitude of having an online presence and creating a community but what do you do with it?
How do you do it?
Do you have a method to your madness or are you the willy nilly type posting, commenting and further acting like a crazed JuMpInG bEaN?
Slow down a bit and take stock of your social platforms, goals and each individual audience.
And don't just go over it in your head. WRITE it down.
Whether you engage on one social channel or 10, you should have an idea of what you are doing and why.
Know where YOUR audience is.
"Social media is a smart selling tool only if your clients and prospects are using social media." Colleen Francis
Don't spread yourself too thin or your quality of content and engagement will suffer. THIS will hurt your brand image and reputation. You are here to build. To construct your digital universe and connections not to destroy them with a wrecking ball.
Time and patience is an absolute must. Don't expect to have people clamoring all over you because you pushed out a few posts. Sure, you may feel pride and accomplishment but, your online networking is about developing relationships and brand awareness.
Real, honest relationships with a foundation of engagement, not self-promotion. Your consistency and frequency of remarkable content will cultivate you as an authority; a thought leader in your field.
To put it simply, be the person you would like to meet and do business with. What attracts you to others? What entices you to listen and pay attention? Emulate that.
If you're not sure where to begin, check out this infographic from TopDog Social Media in 25+ Tasks For Your Social Media Strategy There are some very basic tasks that you should be working on every day in each of your social networks. This image displays the bare minimum.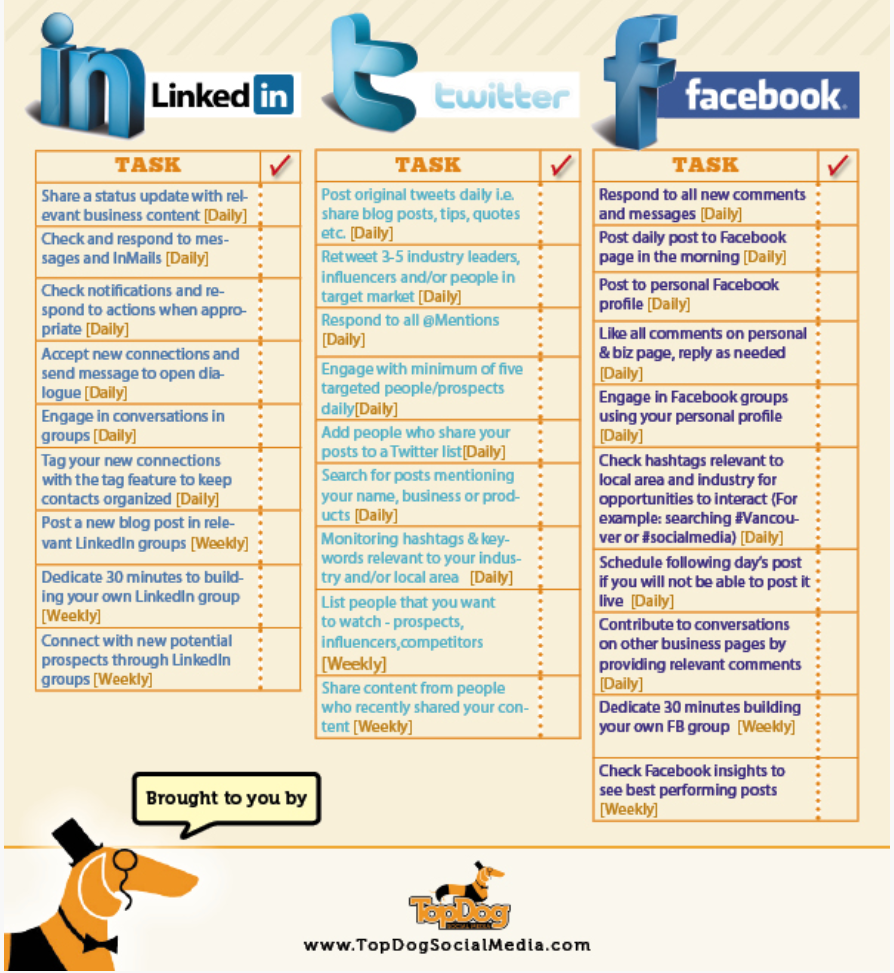 While these three platforms represent just a small nibble of your full dining experience, never stop reading and educating yourself. The climate, dynamics, algorithms and "rules" are always changing.
Research the staggering statistics on social media growth, the B2B and B2C environment, the money spent on social media teams to ensure companies are involved, listening, engaged and troubleshooting, be amazed with the tremendous increase in content marketing and curation. This is where it is at and if you are not disseminating and curating, you may get lost in the vast amount of digital noise. You could become just another fly on the wall. Don't get swatted. Get educated.
Here's a little food for thought to motivate and inspire your online activity.
What You Absolutely Need To Know About Content Marketing
10 Awesome Infographics to Guide your Marketing Plan for 2014
Get better social media results in 2014: 3 strategies that will up your game
Social Media Audit: How to use tools to audit social media
The 3 Essential Elements of Any Successful Social Media Marketing Strategy
Is Solution Selling Dead? The 2014 Content Marketing Imperative
Understand your social media goals and carefully plan your strategy, writing for your audience and their needs to create a tight and authentic community of brand ambassadors, colleagues, friends and customers.