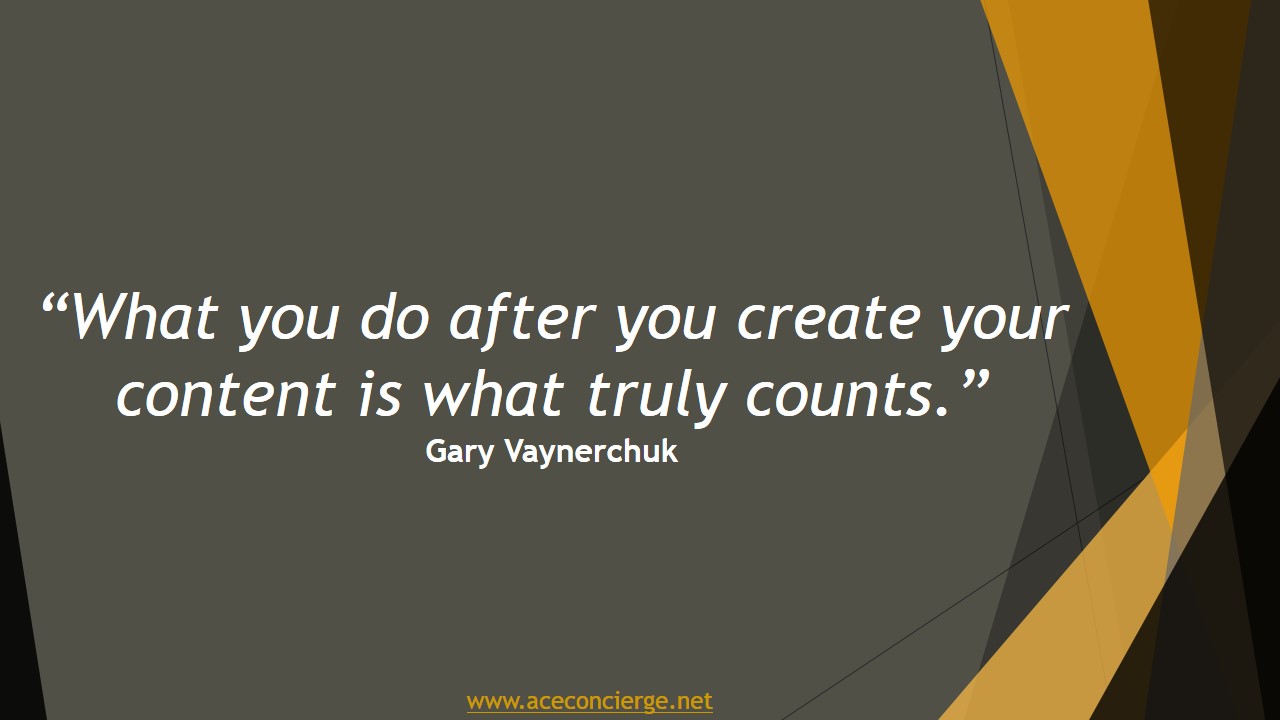 Blog syndication provides a distribution channel to enhance your readership and exposure. You can't just write a post and hope that it is found. In our last post: Why Should Your Business Bog? you learned about the purpose of a business blog as well as some core best strategies.
You have heard "content is king." It is your currency to drive engagement, authority and conversions. After you have written such rich and educational content, share it on your social channels and start the buzz to develop your quality relationships and branding.
"Not only are bloggers suckers for the remarkable, so are the people who read blogs." Seth Godin
Social media and SEO are related as you have seen in your social searches and Google has validated this as well with Google+ and Google Authorship. Content that is relevant and can be trusted as authoritative will help drive both search engine and social media marketing.  Content that is shared on your SM channels is prioritized and has a great deal of influence with search engines and your audience. When people see that your content has been liked and shared, this becomes "social proof" and they are more apt to visit your website and read your content. Content that has a social connection is presented more often in search results, giving you the opportunity for a higher ranking. Your social shares help to promote more inbound links, increases page rank and influences SEO with your use of keywords.
"Social proof, also known as informational social influence, is a psychological phenomenon where people assume the actions of others in an attempt to reflect correct behavior for a given situation. This effect is prominent in ambiguous social situations where people are unable to determine the appropriate mode of behavior, and is driven by the assumption that surrounding people possess more knowledge about the situation." Wikipedia
How and where can you promote your blog?
Leverage the power of your website with a link in the navigation bar

Link internally to other posts
Use sidebars to promote popular posts

Add a link in your email signature
Include your blog in your email marketing newsletters
Create a weekly or monthly digest of your most popular posts and email this to your opt-in list
Add a blog link to your business card
Include your blog on your social media profiles
Share your posts with your network
Become a guest author for other industry thought leaders
Include social share options on your posts
Add an RSS and Feedly button at the top of your blog
There are many other sites and different types of blog and article directories to help push your content for further exposure and notoriety. While the list below is short, it is a baseline to start the process of promoting your posts.
Here are some other resources and articles you may like to read:
TopRank Best List of RSS Blog Directories to Submit Your Blog and Feed
Link Building Strategies – The Complete List
The Content Marketing Conversion Funnel [Infographic]
YOU are at the center of The Conversation Prism
What steps do you implement to promote your blog content? Do you have any favorites that have considerably driven your engagement or met your goals?