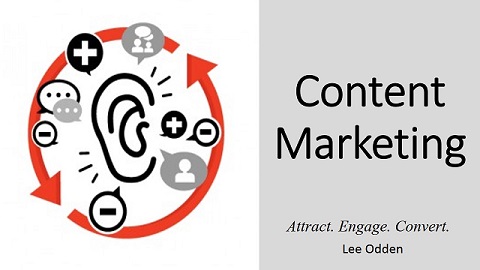 2014 Buzzword? Not in the least. Just do a search. Google shared about 1,010,000,000 results (1.21 seconds). Organizations are pumping up their online efforts to write compelling content and devour a piece of the market share, the hungry consumer. If you are not part of this bandwidth, churning out and feeding the insatiable, then you miss the train. It is a strong leader in your social media channels. The Content Marketing Institute said:
"Content marketing is a marketing technique of creating and distributing relevant and valuable content to attract, acquire, and engage a clearly defined and understood target audience – with the objective of driving profitable customer action."
Content marketing is sharing without selling but eventually, you do experience lead conversion because you have been feeding your audience rich, educational and valuable content. You are the person or company they turn to! Since most have turned away from traditional forms of media, elicit a response from your online audience, similar to Pavlov's dogs. Don't focus on what you have to say; understand what your target market wants to read. Convey your passion for their needed solutions and service, don't just try and push a widget. Everyone has widgets.
What makes you different? Better? Worth the investment?
"The single most significant trend is the continued emergence of content marketing as a standalone discipline. Content, in all its shapes and forms, is core to everything we do as marketers." Econsultancy.
Content marketing is NOT just for your website! It is daily curation and sharing of content within your social media network. Quality content. A little cotton candy fluff only starves the bears.
"Spending energy to understand the audience and carefully crafting a message that resonates with them means making a commitment of time and discipline to the process." – Nancy Duarte
Make your content newsworthy and enriching
Attract and retain attention!
Curate from a variety of sources
Follow industry leaders
Sign up for the RSS feeds
READ everything before you curate
Engage with your favorite bloggers
Ask questions
Monitor trending CM hashtags
Use social media tools to follow and find conversations
Save and digest the content
WRITE!!
Content Marketing Considerations:
Goals
Strategy
Editorial calendar
Content
An understanding of your buyer personas
Where does your audience hang out
What are their greatest pain points?
What drives them to purchase?
What are they searching for?
Appeal to their logical mind as well as their emotions
Write for them. To them….. not the search engines.
Find the best distribution channels
Cross promote or vary content
Track and measure engagement, conversation and results
In a recent study by MarketingProfs and the Content Marketing Institute their results demonstrated that 93% B2B organizations now use content-based tactics for their marketing promotions and 73% specified they now produce more content than the previous year.
Custom content is 92% more effective than traditional TV advertising at increasing awareness and 168% more powerful at driving purchase preference.
If you need a little more convincing about the value and necessity of content marketing, take a bite from the menu and these are just the appetizers.
Top 6 Content Marketing Trends To Watch Out This 2014 (Infographic)
12 Most Innovative Ways to Create Content That Gets Shared
Top 10 Ways a Content Calendar will Improve Your Inbound Marketing Strategy
30 Steps for Getting Started with Content Marketing – Smarter Shift
25 Top Content Marketing Tools Every Marketer Should Use
The 3 Ways to Succeed at Content Marketing When Everybody in the World is Doing Content Marketing
Content Curation Tools: 21 Criteria To Select And Evaluate Your Ideal One
2014 Content Marketing Trends and Tactics
7 Metrics To Accurately Measure Your Content Marketing
What will be your first step in implementing your content marketing plan?
Send us an email from our contact page if you would like a little help organizing and facilitating your plan for CM success.
"Content marketing is a commitment, not a campaign." – Jon Buscall