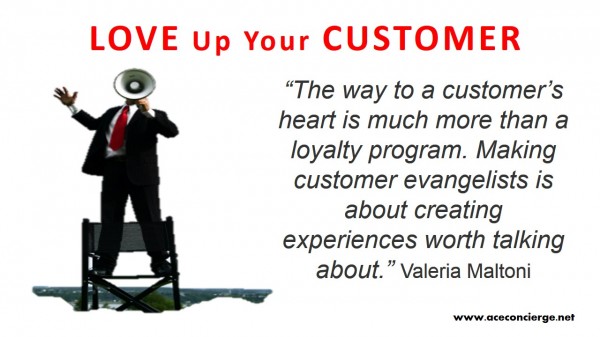 What you serve to your customers is what keeps them coming back to you. Feed your audience more than a side dish of products and services. Anyone can make the same entree as you but when you spread on a little aioli love or some spiced up wasabi sauce, it is you who tantalizes the tastebuds.
Add some authentic sizzle.
A true taste of flavor of what it is like to do business with you instead of the competition. What makes you so different, so incredibly unique that your audience should shake your hand in partnership? Step away from the mediocre and predictable to be outstanding in your field.
Make a list of:
The inspiration for starting your company
Your most distinctive qualities
Your company's assets
Your solutions to pain points
Your customer's needs
Why does your product or service matter
Your vision to give back and embrace your audience
Review your list! 
How do you put this into action every day?
What message do you send to your fans and followers in each of your posts?
Does your content reflect any or all of the items you listed?
Do you embrace your followers?
Does your audience feel valued?
Get into your customer's head. Be their thoughts, anticipate their actions and feel what they are feeling. Remember, you aren't writing for yourself, but for THEM. Know what they find meaningful and engage with them on their terms.
If you can be them, you can recognize what they need and it isn't just your product but a solution to their difficulties.  Your condiments are what will make the difference in their lives, their daily routines, or business operations.
Create brand evangelists who want to scream into a megaphone about your business. Don't just run to the bank with their money. Show them they truly mean something to you beyond a burger and fries. They are the cornerstone of your meal. Without them, you have no business.
No one likes to gag on a dry hard bun.  Use a fresh baked baguette. Toss on some garden tomatoes, fresh basil, garlic infused olive oil, some diced kalamata olives, sea salt and ground pepper. This little treat is something that entices the senses. It's not dry. Boring. Or status quo.
"Here is a powerful yet simple rule. Always give people more than they expect to get." – Nelson Boswell
Think of the times when a vendor, potential partner or service provider has made you feel special or important. Did you tell anyone about them? Were you a repeat customer? If you know what impacts you to be loyal, to share your experiences with others, then deliver that same "emotion" to your audience. To your customers.
A recommendation from a friend is more credible and noteworthy than a paid advertisement.
It's that simple.
Go the extra mile and pay attention to every detail, no matter how minute it seems to you, it will generate an impression. Do this with an authentic heart because it resonates deeply within you. Because it comes naturally – it isn't something that is forced but instead a part of your innate persona. That is being real. That is appealing to the palette.
Don't fake it and bake it. People can read BS and if you are only "under the cover of kindness" that is what will show through. Your voice is evident in every word you write, every comment, phone call or message. Keep it real or button up your lips.
The quote below by Melissa Bolton embraces the whole concept of service, business and the customer experience.  Do it right. Do it because it IS RIGHT.
You leave pieces of your brand behind you wherever you go.
When people love what you do, it shows. They want to see you succeed and will do all they can to help.
Sprinkle your brand seeds to in the right field,
and your brand evangelists will help you grow them through accolades and referrals.
Empower them to WANT to share the word about you, your company and your services with the finest garnishes because they deserve it.
Earn their trust, loyalty and voice.
What condiments do you serve to your customers?