Ace has been busy assisting our client base with a variety of tasks and projects, helping to create more time for them to focus ON their business rather than IN it. While we have some consistent daily activities like social media management, many of the projects we complete for our clients are a variety of administrative or concierge type duties. The possibilities are limitless.
Delegation is a low cost, high impact solution enabling you to focus on what is important, rather than on what needs to be done.  If you are tied up working on tedious administrative details, then you are not able to focus on building your business, providing customer service, using your core genius, or otherwise, doing what only YOU can do.  Use your skills and talents to do what you do best and outsource the rest. Your time is too valuable to become engrossed in the "small stuff" when you should be dedicating your expertise to your company.

Virtual Services Help You:
Gain new business
Increase your profits
Grow your marketing campaign
Foster improved customer relations
Provide personalized follow up
Amplify productivity
Enjoy success
Exceed goals
Expand customer base
Dedicate your time ON your business
Benefits of Outsourcing:
No vacation pay
You pay for ONLY for time on task
Handles your seasonal projects
No need to buy office equipment
No computer training
Convenient when your staff is overloaded
No additional office space is needed
No health benefits to pay
No extra money for workman's comp. ins.
YOUR expert is ONLY a click away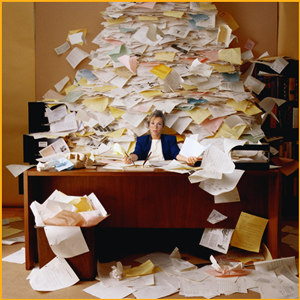 How do you want or need to invest your time in your company? Delegating is a proven tool to increase your productivity, time management and effectiveness.    Many important administrative tasks can be outsourcing to a professional Virtual Assistant who already has the knowledge or skill to be able to complete your tasks efficiently, without interruption and in a much timelier manner than you may be able to.  With your projects being successfully executed and completed, you will gain valuable hours in your day to work ON your business rather than IN it.
What is on your To Do list this week that you really don't need to do, don't want to do, don't have time to do or don't like to do?  Think about what you can effectively delegate to help increase your productivity levels, time management and essentially, your bottom line.
Just think: if you outsourced 4 hours per week, you would gain 16 hours a month. Can you imagine what you could do with 16 more hours??
Our Ace solutions are only limited by your requests. How can we best serve you?
"A VA's role is to help the business owner be more profitable by absorbing the tasks, responsibilities and roles that don't allow the business owner to play to her/his strength."
Olalah Njenga
"If you don't know what to do with many of the papers piled on your desk, stick a dozen colleagues initials on them and pass them along. When in doubt, route."
Malcolm S. Forbes (Virtual Assistants do it best!!)
If you're a solo-preneur and think it's best to do everything yourself, think again. And talk to my VA @AceConcierge. She rocks my world!

-C.M.