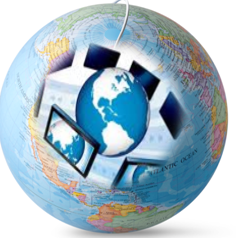 Welcome to the first week of 2013 and what a productive week it was: new clients, consults and projects!
As a Virtual Assistant, part of my day is content curation and this affords me the opportunity to do quite a bit of reading. While some days it seems like a digital overload and my bandwidth has far exceeded it's elasticity. I love to find relevant content to put into play or share with my network to help demonstrate the positive growth opportunities that can be achieved via outsourcing.
I am very passionate about it and not just because it is my business, but because it works; because it is true; because there is "science" to prove it. With 168 hours in the work week, it is important to choose your activities and projects that make the most sense for yourself and your business. The Sales Blog said: "Successful people spend their time where they create value. They delegate, eliminate, or defer activities where they cannot create value."
Three of my favorite topics are time management, productivity and delegating as they all support you, your organization and goals for success.  This theme seemed to be very prevalent across many news platforms and blogs this week which further supports the evidence that in order to experience growth, you need these key elements.
Weekly Words of Wisdom
"A clear vision, backed by definite plans, gives you a tremendous feeling of confidence and personal power." Brian Tracy
"As a business owner it can be difficult to let someone else take care of your baby, but it is almost always in the business's best interest to create a team with diverse and useful skills to improve processes." Curt Finch
"If you want to make good use of your time, you've got to know what's most important and then give it all you've got." Lee Iacocca
"Smart outsourcing means remembering just because I can do something, doesn't mean I should be doing something."  Trista Harris
"Discipline is the bridge between goals and accomplishment." Jim Rohn
Weekly Relevant Content
The Productivity Issue  Fast Company: an incredible compilation of resource articles
Delegate and Know When to Let Go of Small Business Operations  Small Business Trends
30sec Tip: Identify Your Peak Hour of Productivity Life Hacker
4 Fantastic Time Management Quotes & How To Put Them Into Practice Pick the Brain
80% Is Good Enough: Grow Your Business By Delegating Forbes
How To Outsource Your Most Dreaded Tasks Fast Company
My New Productivity Tweaks for 2013 Ray Edwards
These are just a few of the articles that delighted me this week. They truly are eye candy or should I say brain candy for me and further exemplify the clear need for time management, productivity tools (plans) and delegation in order to experience personal and professional growth.
Wishing you a successful and productive 2013.