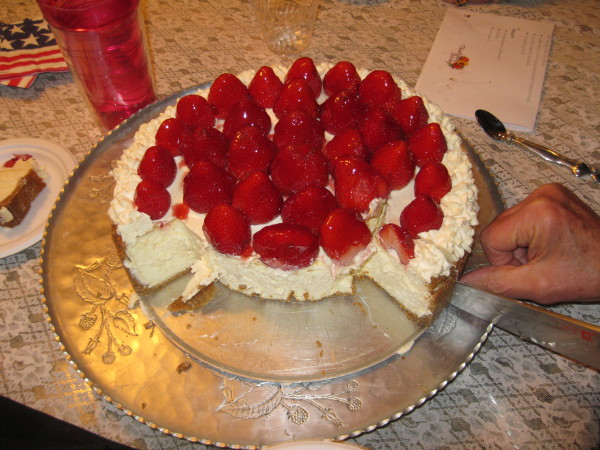 From the time I was little, I can always remember my parents preparing meals from scratch. I don't think I had ever seen a "box" of anything used as an ingredient or a starter.  From the cooking to the presentation and even the table setting, everything was not only visually beautiful, but divinely delicious.  Whether it was a holiday, family celebration or a simple dinner, they expended great effort, love and care in every morsel!  This love and passion for food represented more than merely the building blocks for a gastric feast, but generated a powerful role model for each of their children's drive for success, character development and yearning for business acumen.
To this day, everything I make is from fresh, whole ingredients. Last week I was boiling a chicken carcass to make homemade soup and as I watched it simmer, it was one of those Ah Ha moments realizing that being an entrepreneur is similar to cooking.   If you want the best flavor from your soup, you must simmer the bones in chicken broth for about two days to extract the flavor of the marrow, chill the soup, remove the fat, pull the meat off the bones, add your vegetables and fresh herbs and simmer again. It is a much longer process than simply popping open a can, but if you want the best outcome, then begin with the making the time and incorporating  top ingredients. There are no shortcuts or quick fixes to build the company of your dreams. It requires an extensive amount of dedication, commitment and full-time effort. My soup exploded with flavors, great pride and passion for doing my best.
"Build it and they will come" will not propagate a thriving business.  When you choose to become an entrepreneur, you not only commit to yourself, but to your stakeholders as well. You have a responsibility to them to grow and generate the best company you can and this requires a 365 day a year dedication and perseverance. It is not just a whim or a hobby. It is a perpetual cultivation process of business development, goals, service, leadership, insight, customer experience, troubleshooting and so on to ensure prosperity and success on all levels.
Your eyes are not fooling you. The image above is not my chicken soup, but my father's famous cheesecake which takes 2.5 days to create and you will NEVER find any other cheesecake as richly and sinfully phenomenal.
Serve your business with the passion and all of the time it deserves.