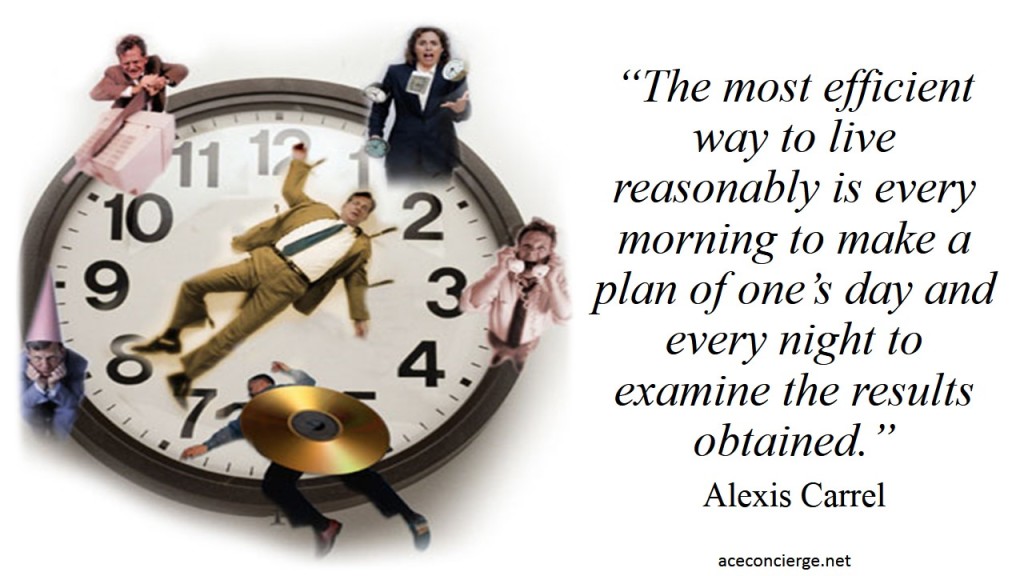 You can't "manage" your time but you can learn to better manage yourself.  "Time management" takes discipline and commitment. There are many hindrances to time management but they all relate back to how you regulate your life and productivity levels. It is a matter of the daily choices you make and how you set your priorities. If something is that important to you, then you will get it done; otherwise, you will make excuses. Your success depends on getting the most out of each day.
We seem to think we have so little time to effectively manage our days and have some semblance of work life balance. You too want to get more things accomplished while the clock keeps ticking and more tasks seem to pile up. It can take all of the discipline you can muster to tune out the influx of information coming at you. Time can be an elusive mystery when you are in a constant struggle to find more of it, so it is up to you to invest in your time, in your life, in your business.
"People are always trying to find ways to save more money, but saving time may be the true mark of success." Geoff Williams
Get a handle on your time, your interruptions, your distractions and your data overload. The first step toward success is to be cognizant of the level of disturbances which you allow into your day. It could revolve around the daily notifications you receive regarding text messages, emails, news alerts, phone calls or any other immediate disruption that diverts your focus from the task at hand. Learn to be fully engaged with whatever you are working on and give it 100% of your focus, otherwise, it may only get half done or be done inefficiently. Decide what is most critical and stop multi-tasking. It diminishes your productivity, may change your brain chemistry and increase your error rate.
Another substantial detraction from your efficiency level is the organization of your office space. When you create a more structured environment you become more efficient and effective. You are no longer scrambling to locate important papers, files, emails or even your keys. Your time management increases as does your personal and professional productivity. Your setting is not just about physical space but mental as well. If you reside in chaos or mayhem, it does transmit into your work habits and daily living.
Being busy, doesn't equate to being productive. You could be wasting your time and energy doing menial tasks or simply procrastinating. Focus on real work that gets you closer to your goals. Ask yourself, "Does this serve my goals? Is it getting me closer to completion?"
"When we're busy, we see that as being productive, when productive is really narrowing down what we need to do." Cathy Sexton, time management specialist.
Time Management:
When you learn to manage yourself, you will better manage your time.
Turn off notifications
Set priorities and goals
Don't procrastinate
Time block your day and schedule
Organize your data
Institute systems and processes
Develop a routine
Set boundaries
Use your calendar for appointments and To Dos
Use action steps for items on your To Do list
Stop multi-tasking
Keep your workspace orderly
Use news aggregators for your RSS feeds
Automate social postings
Schedule time to engage in social media and stick to it
Check email at specific intervals
Learn to say no
Get appropriate amounts of sleep
Know your most productive time of day
Delegate
"He who every morning plans the transaction of the day and follows out that plan, carries a thread that will guide him through the maze of the most busy life. But where no plan is laid, where the disposal of time is surrendered merely to the chance of incidence, chaos will soon reign."  Victor Hugo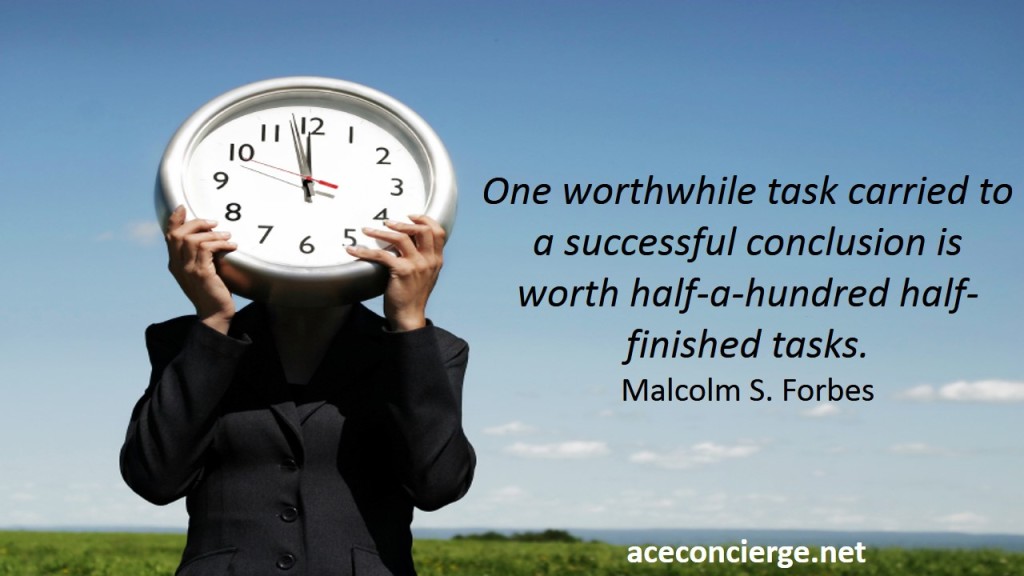 What steps are you ready to implement in order to become more productive and manage your time? Sound off!!