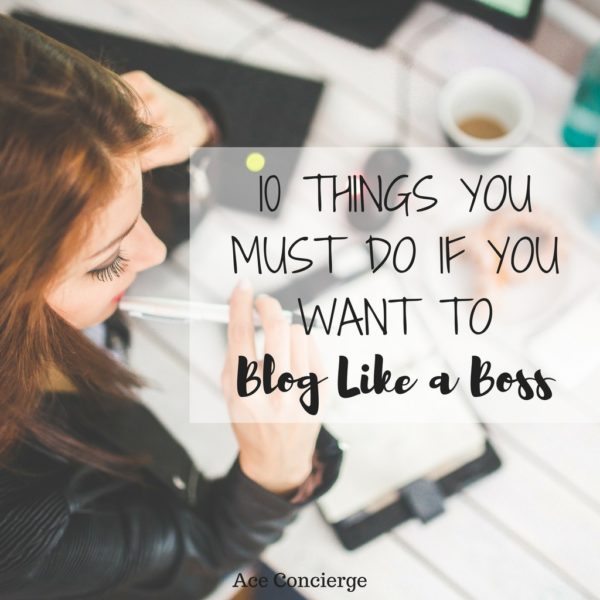 Before I get into the things you should be doing if you want to blog like a boss, I want to take a moment to thank Suzie for inviting me to be a guest author on her blog. Since this is my first time here, I'd like to take a moment to tell you a little about me and how my blogging journey got started.
I had been in Corporate America for over 15 years. My last job was working for a telecommunications company as a sales manager and coach leader for a team of service reps.
The pay was great, the benefits were even better and I was making my way up the ladder but it came with a price.
I was working 12+ hours a day and I was never around for my family. And when I was home all I wanted to do was rest. Eventually, my health was also affected. In 2005, I was diagnosed with depression, anxiety and mood disorder.
Needless to say, I had to make a change and quick.
I finally resigned from my job in 2007 and began working from home taking on different jobs and projects until I found something I really wanted to do.
Then in 2011, I decided I wanted to become a blogger and share what I learned about working from home and the different ways there was to do so.
I had no clue where to begin. I had no writing skills, had no idea how to build a community, I didn't even know what blogging in general was. And what the heck was a WordPress? Talk about wet behind the ears, I was the poster child for it.
All I knew is that I wanted to show people who wanted to leave Corporate America that it was possible for them to create something they can call their own and do it from home.
My first two years I'll chalk up to a learning curve. It was longer than I had anticipated but I allowed myself to soak up all there was about blogging and make those newbie blogger mistakes so I can learn from them.
I followed some fab bloggers who showed me the ropes like writing in my own voice, how to write great content that really gets people hooked, how to optimize content for search engines without it coming across as robotic and I learned what it took to build a solid, engaging community.
That's the condensed version of my story and here I am today on my fifth year of blogging.
How to Blog Like a Boss
The basics I mentioned above are all important and every blogger should learn how to do, right? But what if you're ready to take your blog and your blogging skills to the next level and blog like a boss?
There is more to it than that. Much more and I'm about to explain.
If you're at this point in your blogging journey, there are certain things you must do if you want to blog like a boss and be considered as one by your visitors and even your peers.
I put a list together and came up with these ten. If you want to blog like a boss, you want to:
Bust out with awesome, valuable content for your visitors.
Blog consistently. Whether it's daily, weekly, or once a month; decide what your posting schedule will be and stick to it.
Engage with your visitors and followers on your blog and social media. Remember, without your visitors, your blog posts will never be seen or read.
Reply to comments on your blog post and social media posts.
Introduce tools and resources to help visitors and followers.
Recommend other bloggers for visitors to follow. You can do this in a round-up type blog post. Here is one I did that's titled 18 Boss Bloggers You Should Be Following Now.
Share the work of fellow bloggers.
Always be willing to help a visitor or fellow blogger.
Be genuine. Blog in your voice and don't try to be like other bloggers. Trust me, your visitors will see right through it.
Continue to learn the latest blog trends and improve your writing skills.
And there you have it.
Is there a rule in place that says you have to do these things? Of course there isn't but if your goal is to someday make money with your blog then yes, you should strongly consider doing these things.
If you're asking yourself does doing what's on this list work, take a look at the top bloggers in our community – some who you may be following – and you will notice they not only talk the talk but they walk the walk. And they've set the bar for bloggers like you and me who want to grow up to be like them – and their success proves that it does.
There isn't a 100% guarantee. I'd be misleading you if I said there was. But if you add these ten things in your blogging plan and do it consistently, in time you will see the magic start to happen.
What I can guarantee is if you don't do these things, they can become the ten reasons why your blog visitors don't stick around.
Over to You
Thanks so much for letting me share what I think are the most important things to do if you want to blog like a boss. Now I'd like to hear from you, dear reader.
What are you doing to blog like a boss? If it's something that isn't on this list, I'd sure love to read about it. Let me know in the comments section below to continue adding to this list.
By the way, if you're a new blogger and struggling in this area, I can show you exactly what to do to become a boss blogger. I laid it out all on my new eBook called How to Become an Expert Blogger and Blog Like a Boss In No Time available on Amazon.
Guest Author Bio: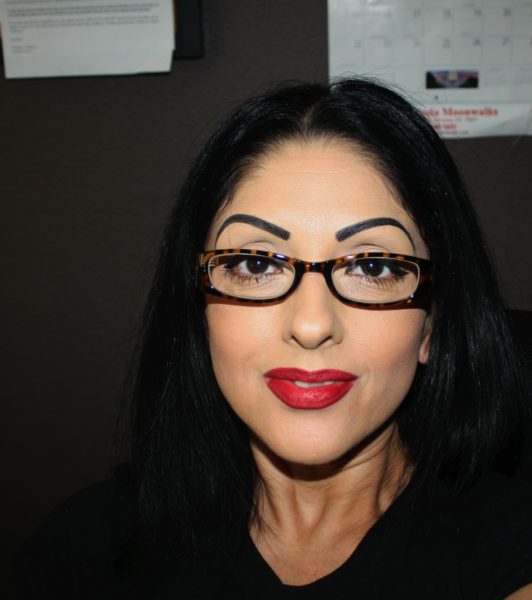 Hi there, I'm Cori. I'm a blogger, freelance writer and I do a little web design on the side. I left my job in Corporate America so I could work from home and be with my family.
Now I blog about the different ways to make money from home with anyone who is ready to leave Corporate America and create something of their very own.
I also love helping new bloggers improve their skills. I recently published an eBook titled How to Become An Expert Blogger and Blog Like a Boss In No Time to help new bloggers go from just a blogger to a boss blogger in no time.
I'd love to connect with you. Follow me on Facebook, Twitter, Pinterest and Instagram. And stop by my blog Not Now Mom's Busy for the latest about blogging and making money from home.